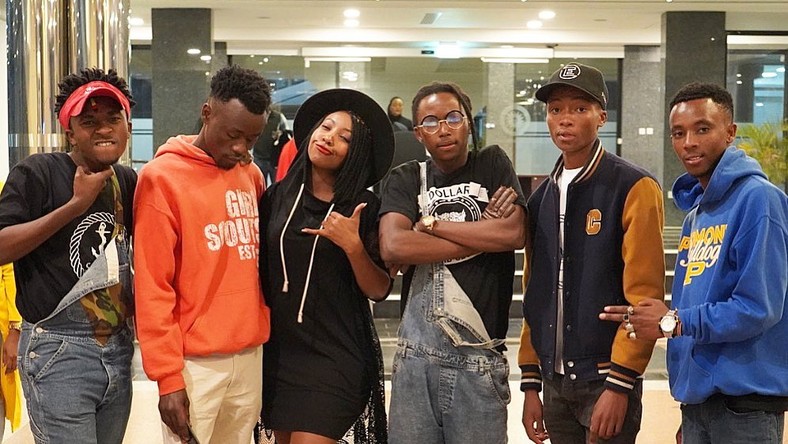 The brains behind Wamlambez anthem Sailors Gang woke up to sad news this week after KFCB boss Ezekiel Mutua restricted their song to being played in Clubs only for it was pure porn.
The Pekejeng' hitmakers in a recent interview with opera news revealed that they don't care the ban.
"What do you guys have to say about the ban of the song?' Opera News asked to which they replied: "Nothing really. You can catch our shows on the weekend, it shall be business as usual." 
The group is currently working on a collabo with yet another sensational group Boondocks Gang.
Comments
comments