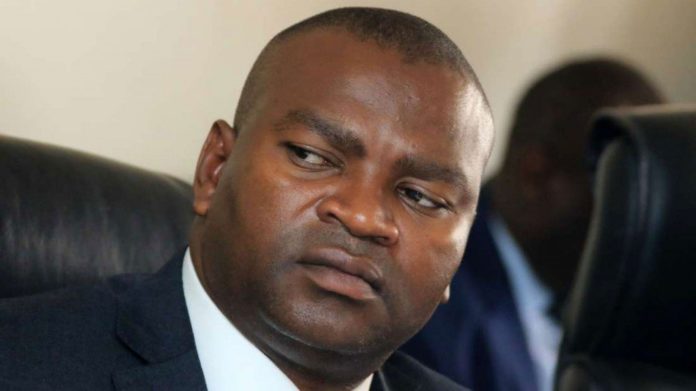 Rashid Echesa battled claims of lacking the required academic credentials when the National Assembly vetted him in 2018 following his nomination as Sports and Heritage Cabinet secretary.
He said he attended Shibale Primary School between 1990 and 1997 and blamed his being a Standard Seven dropout on poverty.
Mr. Echesa informed the committee that he had shrugged off these early hardships and made various investments that put his net worth at Sh40 million at the time.
His two-page CV listed a "consistent project execution strategy" as among his key skills, alongside people and leadership skills.
The issue of Echesa's razor-thin CV came up during debate on the approval of Education Cabinet Secretary George Magoha last year, with Suna East MP Junet Mohammed saying Parliament should not waste time debating Prof Magoha's self-explanatory academic credentials "if we approved Echesa who had only a birth certificate".
"We should not waste time discussing Prof Magoha's academic achievements. Let us approve of him," Mr. Mohammed told the amused MPs.
Political links
Back in 2018, Echesa told MPs that he abhors corruption, and one of his first tasks in office would be to clean up sports federations.
And when it came to the Heritage bit of his docket, "he informed the committee that having close ties with the Nabongo Wanga clan has broadened his understanding of heritage and its implications to culture and social integration", the House Appointments Committee reported.
On his political links, Echesa said he had "participated in co-ordination and mobilization of votes for the re-election of President Uhuru Kenyatta in Kakamega County and the larger Western region".
"However, I am not affiliated to any political party and I am not a member of any political party," he wrote in a questionnaire sent to the committee.
He was also accused of defrauding a widow, Esther Kabura. She told the vetting panel that Echesa tricked her into surrendering three high-end cars following the death of her husband, Patrick Akifuma, in 2016.
"The said Rashid was a close friend of my late husband Mr. Patrick Akifuma who died on 14th March 2016 …. When my husband died, Rashid brought me a sack of rice and told me that since my husband was his friend he would like the guests to use it at his funeral. He later told me that my husband's relatives were scheming to forcibly take my husband's properties and he, therefore, offered to help me protect the same," Ms. Kabura wrote in her memorandum to the committee.
"Since I was still grieving and confused, I trusted him and handed over three motor vehicles that belonged to my husband."
The widow also claimed Echesa had used his influence to muzzle the case against him.
"I went to the police station but they kept telling me to come after a week. I went there weekly for three months but they didn't summon Rashid. I believe he compromised the police as I never recovered the motor vehicles, neither was he summoned by police," she said.
Kabura further accused Echesa of eloping with her daughter.
"I was also reliably informed that he had taken my firstborn daughter and they were planning to marry."
However, the committee found that the matter of the vehicles had been reported to the police, who cleared him. It further noted that Echesa had produced bank deposit slips and sales agreements to prove the transfer of the cars.
"An affidavit had been received contesting the suitability of the nominee for appointment as Cabinet Secretary for Sports and Heritage … the response by the nominee to the affidavit was satisfactory and he has exculpated himself," the committee concluded.
MPs eventually approved Echesa's appointment, but a year into the job, in March 2019, President Kenyatta sacked him. No official reason was given for his firing.
Comments
comments