Embattled Nairobi County Governor Mike Sonko has left netizens surprised with a recent comment he left on a video of controversial teen socialite Shakila.
The comment came as unexpected given the fact that Mike Sonko is currently facing impeachment and it would normally be unexpected for him to find time to follow up on what's going on within the entertainment industry.
Popular Kenyan entertainer and the self-declared King of Comedy in Africa, Eric Omondi, had shared a video of Shakila taking what appeared to be coffee from a customized cup with the words "Aheri Eric", which translated is Dholuo for "I love you Eric".
"Kuna mwingine ulipost akivunja kuni," Sonko commented, referring to a previous video which Eric Omondi had shared showing Shakila splitting firewood.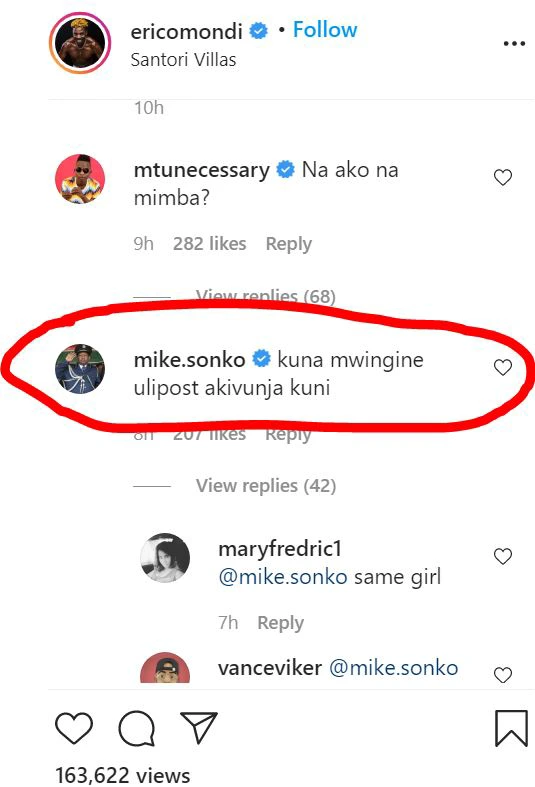 Socialite Shakila is among nine ladies who are competing to be Eric Omondi's wife in his latest project "Wife Material" show which has attracted a lot of attention and reactions on social media ever since it was launched a few weeks ago.
Going by Governor Sonko's comment, the political class also appears to be part of Eric Omondi's audience.
Netizens expressed varied reactions to Sonko's comment, and while a majority of them seemed excited to see the Governor taking a break from the heated political arena to mingle with the netizens, others felt it was not a great idea for Sonko to associate himself in any way with the likes of Shakila.
Check out some of the reactions below.
Comments
comments