Singer Otile Brown and his Ethiopian girlfriend, Nabayet broke up in August after a series of on and off their relationship. They once deleted their "couple" photos on individual pages but still followed each other on instagram.
The break up became clear when Nabbi posted dark roses on her social media with a caption of peace emoticon. Generally, dark roses represent a break up from an intimate relationship.
Nabbi recently had a question and answer session on her instagram stories and that is where she dropped a hint on why she left the Kenyan singer. One of her followers asked her what she would do if her man cheated on her. She responded that she would cause no drama but would rather just leave quietly.
As we all know, there was no drama after the two love birds parted so most assumed that this could be the reason the biometrical student in Australia left. It is assumed that Amber Ray triggered the break up after she appeared  on Otile Brown's recent project, Siku Yetu. Nabbi however insist that she doesn't know Amber Ray.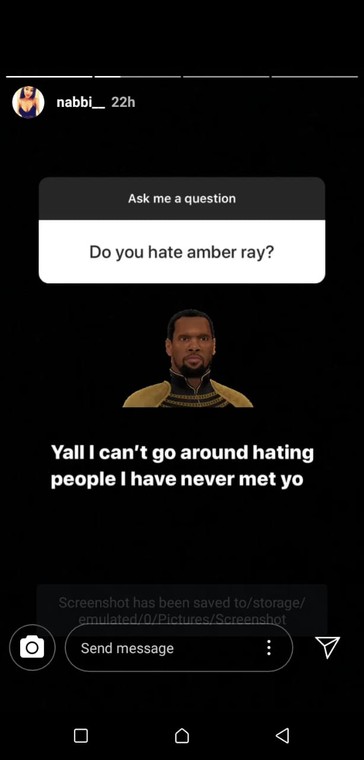 Comments
comments