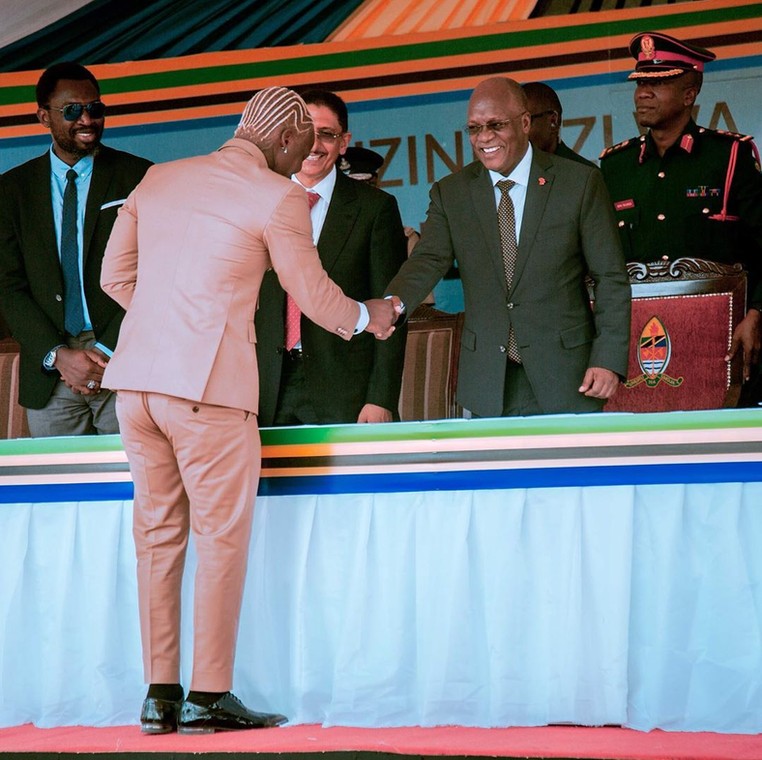 Ex-WCB signee Rajab Addul, popularly known as Harmonize recently wished a fan longer life to see him get to higher level. Seems like the fan did not need to live that long to start witnessing Konde Boy getting blessed.
The Konde Gang CEO recently got a lifetime opportunity to perform for the Tanzanian President John Pombe Magufuli during a function attended by the high and mighty in Tanzania.
Harmonize performed a remixed version of his hit song Kwangwaru dubbed as Magufuli. The song documents all the achievements the president has since he took the seat.
The excited singer took to social media to thank the president for the rare opportunity saying that it will surely impact his life.
"Thanks 4 Touching My Life Mr President John Pombe Magufuli Mungu Akubariki Sanaa Rais Wa Wanyonge ….!!! #KONDEBOY4EVERYBODY
"Mapema Leo Na Mh Raisi JOHN POMBE MAGUFULI Na Viongozi Wengine Wa Serikali Katika Uzinduzi Wa Kiwanda Cha Kutengeneza Mabomba 2019 #TANZANIAYAVIWANDA Tunashukuru Kwa Nafasi Hii Adimu Kabisa #KONDEGANG4EVERYBODY" shared Harmonize.
Commenting on the performance, President Magufuli congratulated the singer and complemented his dress code, a suit that matched his hair style.
Comments
comments