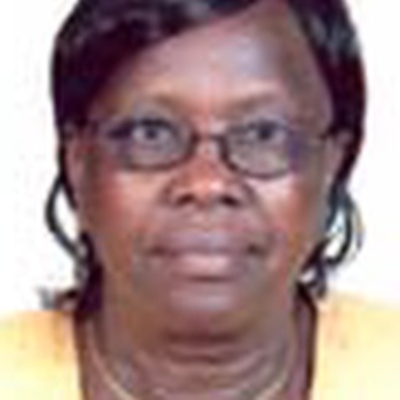 At just 13, Alicen Chelaite moved to live with the family of the late former President Daniel arap Moi at their Kabarnet home as a nanny.
By then, Moi, who died on Tuesday at the Nairobi Hospital aged 96, was a teacher at Kabarnet High School, while his wife, Lena Moi, was also teaching at a local school.
Chelaite, a former mayor of Nakuru, helped take care of Moi's children – Jonathan and Jenifer, as their parents worked.
"My father was a friend to the Moi's, so that's how I ended up moving to stay with the Moi family at their home. I used to take care of Jonathan and Jenifer," Chelaite told The Standard yesterday at her home in Ngata, Nakuru.
The former Rongai MP moved to stay with the family in 1954 and 1955, a home where she was welcomed and loved.
Whereas most help are looked down on by their employers, Chelaite was highly respected and treated equally with the Moi children.
"Lena respected me. We even used to share meals together and whenever she bought her children gifts, I would also receive something. The couple treated me like their daughter," she said.
Later, she said Moi was elected to join the Legislative Council (Legco) and gradually became a prominent person in Baringo County and nationally.
Several visitors would, therefore, frequent the home. Chelaite welcomed visitors who thronged the home to see Moi who was always on a different mission across the country.
"I won Moi's confidence that he trusted me with his visitors. The house was a hive of activities being the home of a prominent politician in Rift Valley," she said.
Education
Two years later, Chelaite enrolled at Kapropita Girls High School, for her secondary school education. Being from a humble family, President Moi funded her education.
After completing her secondary education, she enrolled for a secretarial course and secured employment at defunct provincial administration as a secretary.
As a secretary, she had the advantage of meeting prominent people.
Moi, the Vice President by then, would frequently pass by the PC's offices and acknowledged her diligent performance and integrity at work.
"Leaving the first family did not disconnect me from Moi and his wife. I would meet the children back home and even Moi would pass via the office. He remembered me and encouraged me to perform my roles diligently," she said.
In 1978 when Moi became President, Chelaite was nominated as a councillor, in Nakuru town. In 1984, she vied and won as Nakuru Municipality Councillor.
Though she won the election, she said Moi was not confident about her being in a leadership position as he feared her being victimised and intimidated by male leaders who dominated the municipalities in Nakuru.
"He encouraged me to be a servant of people, and through such, I decided to give a try in politics," she added.
In 1996, Chelaite was elected as the first woman mayor in Nakuru, a position that was male-dominated countrywide. She served for two years.
Having gathered experience in a political position, she vied as a Member of Parliament Rongai constituency in 1997 but lost.
She vied for the same position in 2002, and won. She was appointed as the Assistant Minister of Gender, Sports, Culture and Social Services from 2003 to 2007. After serving this position, she resigned from active politics and joined farming.
"As a mayor and elected MP, I worked very closely with Moi. There are times he would organise meetings at State House where we could meet and share issues affecting the area, and instantly, he would come up with a solution," she said.
Speaking to The Standard at her home, the former MP said she received news of Moi's death with profound shock, at a time she was expecting him to be a uniting factor among Kenyans.
Profound shock
"I received the sad news with profound shock, he was a good leader and led Kenyans with humility. He was a family friend back in the village, who highly contributed to my growth and career," she said.
The former civil servant added: "I thank his children for the respect they accorded me, at a time I was a young girl at their home and his entire family for taking care of me."
Her parting shot to current leadership?
"President Uhuru Kenyatta, Deputy President William Ruto, former Prime Minister Raila Odinga, and former Vice President Kalonzo Musyoka all worked with Moi. Why can't they emulate his leadership skills of uniting Kenyans? All we need is a country of peace and development."
Comments
comments