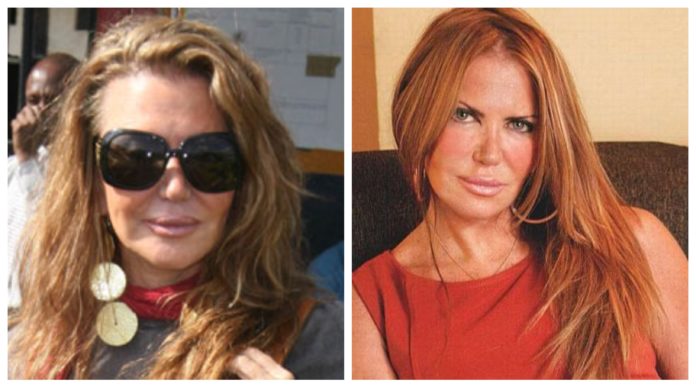 Rossana Pluda, the estranged wife to late President Daniel Arap Moi's son, Philip Moi, was a notable absentee at the funeral of the late president on Wednesday, February 12.
Her daughter Talissa Moi, stole the show with her valiant effort to pronounce guuka – the Kikuyu word grandfather – only to end up referring to the late president as kugaa.
Her son Kibet Moi was also present at the funeral, with several pictures of the siblings exchanging pleasantries with several dignitaries shared widely across various social media platforms.
However, Rosanna chose to celebrate her late father-in-law by posting several photos on her social media pages, including one in which she was seated next to the late president back when Talissa and Kibet were still toddlers.
Rosanna has been entangled in a bitter divorce case with Philip, with the court ordering the president's son to pay Ksh250,000 a month for maintenance as well as Ksh7 million lump sum following their separation, back in 2008.
Philip, in his defense, wanted the court to declare him bankrupt and therefore not in a position to meet his ex-wife's demands.
Rossana, however, presented to the court that her ex-husband could not possibly have been broke as he had bought a luxurious Ksh750,000 television and had installed a hot tub worth Ksh300,000 at his Muthaiga home.
Back in 2015, the Court of Appeal excused Philip from paying his ex-wife Ksh90 million.
Appellate judges Martha Koome, Mohammed Warsame, and Philomena Mwilu said that Philip did not have to pay Rossana a Ksh30 million lump sum and a house in Runda, Lavington, Kileleshwa, Kilimani, Karen or Ksh60 million alternatively.
High Court Judge Luka Kimaru in March 2015 had ordered Philip to pay Rossana a lumpsum of Ksh30 million after the two agreed to dissolve their marriage.
Philip's lawyer, senior counsel Tom Ojienda however, appealed the judgment, arguing that he could not raise the amount.
Prof Ojienda told the judges that Philip was providing for the entire upkeep, education, medication, clothing, entertainment, housing and all other needs of their two children.
In the precedent-setting judgment, appellate judges Hannah Okwengu, Daniel Musinga, and Gatembu Kairu ruled that it was wrong to punish a man to pay for the maintenance of a woman when both were still capable of working to earn a living.
"No spouse who is capable of getting employed to earn something should be allowed to make the other partner a beast of burden to cater to her maintenance just because their marriage has been dissolved. We find that the High Court judge did not properly exercise his discretion when awarding the amount," ruled the judges.
It is believed that the messy divorce was behind her noticeable absence at Moi's Kabarak home during his funeral.
Comments
comments