Vincent Mwasia alias Chipukeezy terminated his Ebru TV contract on Monday after he was told to cut links with his fellow comedian Kartelo. Ebru has come out to give their side of the story following claims of having treated their "employee" harshly.
In a press release on Chipukeezy Show, the broadcasting station stated that Kartelo was not in any way an official employee to the station. The only reason he got the grace of the screen was due to his friendship to the show host, Chipukeezy.
Ebru stated that the only agreement they had with the artist was a contract for a census job. They said that Kartelo was contracted and paid to use his influence towards census campaign. They even shot videos toward the project but he never delivered. That is when they wrote to Chipukeezy to chase Kartelo since he is not competent enough.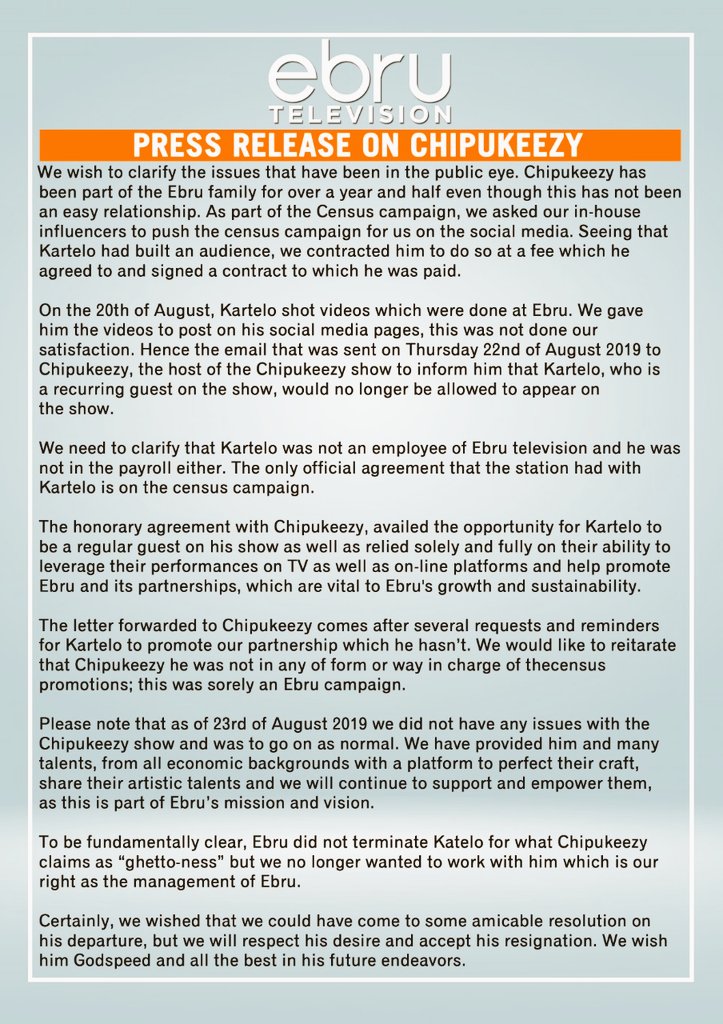 Ebru refuted claims that they did not like the ghetto language used in the show.
Comments
comments