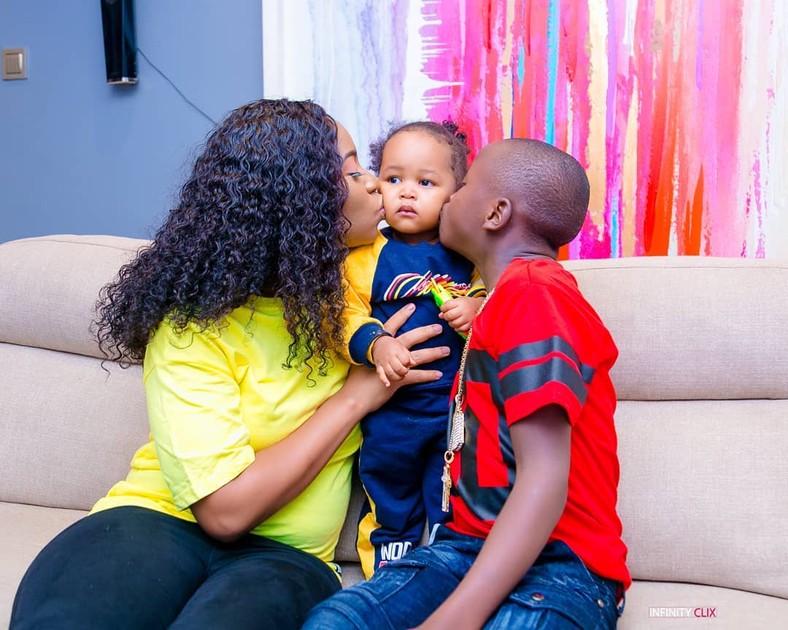 In Kenyan showbiz, you have to always make crazy moves to make your name relevant on tabloids and Kevin Bahati seems to have mastered it all. In a bid to attract attention, the Gospel singer has poke his daughter Heaven Bahati on instagram after she wrote praising her elder brother Morgan Bahati.
In the photo, Heaven is seen with her mom Diana Marua and her brother and has a caption of the baby expressing her love the brother for being with her everywhere she goes.
"Swag or what? Look at my brother @morgan_Bahati Thank you for being an awesome big bro and for protecting me everywhere I go," read the caption.
The Mama  hitmaker however thinks that the kid is lying to the public for she mostly plays with the brother and travels more with her mother. What surprised the singer even more is how the toddler wrote the English.
"Wewe wacha Uongo. Everywhere you go or everywhere you play. Where do you go without mummy? Alafu ushaajua kutype kizungu?" Commented Bahati.
For starters Morgan is Bahati's first adopted son.
Comments
comments